Mention of events does not imply agreement or support of event by JRILN. Events are listed because they touch on topics of interest, including immigration and refugee law and policy, anti-racism and anti-oppression, international law, international governance, and community building.
July 7, 2020
The Basics – Express Entry
Date: July 7, 2020
Time: 2:00 PM to 3:00 PM (EDT)
Provider: Junior Refugee & Immigration Lawyers Network
Description:
Join JRILN's very own Rui Chen (Sprintforms) and Enbal Singer (Roots Immigration) for an entry in our Basics series. This session will be about Express Entry – what is it, how it works, and some general tips and tricks.
Topics will include:
What is Express Entry? How does it work?
What does an application look like?
What are some of the top things to look out for when doing express entry applications?
As always, this panel will be interactive – so come prepared to ask your questions on Express Entry!
Panel: Anti-Racism & Mental Health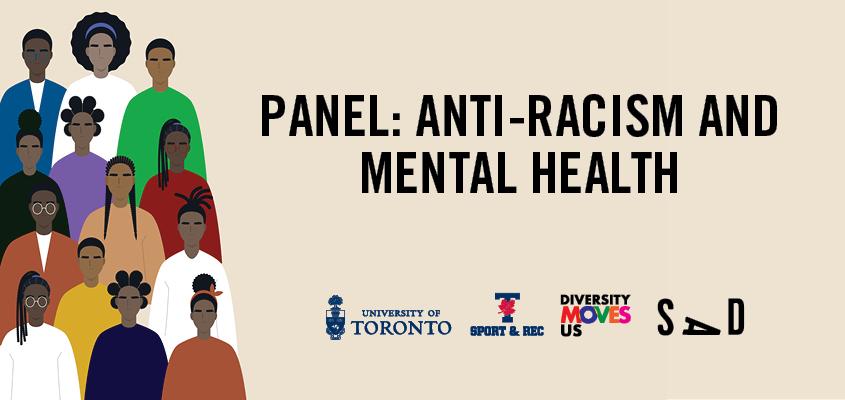 Description:
This panel discussion will unpack ways to stay mentally well and resilient during the fight against anti-Blackness and racism.
Panelists will discuss how mental health differs in the communities they work with, and offer meaningful suggestions for support and healing.
Will COVID-19 Bring Us Together or Blow Us Apart? The Global Security Implications of the Pandemic
Date: July 7, 2020
Time: 11:00AM – 12:00PM EDT
Provider: Innovation Policy Lab at the Munk School of Global Affairs & Public Policy
Description:
What are the national and international security implications of the COVID-19 pandemic and the economic catastrophe caused by it? Janice Stein will discuss the historical security lessons of previous pandemics and depressions, Jon Lindsay will consider emerging military and strategic dangers exacerbated by COVID-19, and Ron Deibert will discuss the cybersecurity and surveillance threats associated with the unprecedented relocation of life online. This conversation will attempt to look for solutions within this growing morass of problems.
Panelists:
Ron Deibert – Professor, Munk School of Global Affairs & Public Policy and Department of Political Science; Director, Citizen Lab
Jon R. Lindsay – Assistant Professor, Munk School of Global Affairs & Public Policy
Janice Stein – Founding Director, Munk School of Global Affairs & Public Policy; University Professor and Belzberg Professor of Conflict Management, Department of Political Science
July 9, 2020
What's next? annexation, covid-19 and Palestine
Description:
Join KAIROS on July 9th at 7am PDT/ 10 am EDT/ 11am ADT for discussion about human rights and women, peace and security in Palestine-Israel with our partner Wi'am and members of the KAIROS Palestine-Israel Delegation. Wi'am staff will provide an update about their work and the current context including the impacts of COVID-19 and Annexation of Palestinian territories by Israel. Delegates will discuss the actions that they're undertaking to promote human rights and just peace in Palestine and Israel and share stories from their delegation in November 2019.
Making Space for Indigenous Governance: Two Examples in Conversation
Description:
Indigenous governance is complex. Many First Nations communities continue to use their own governance systems while also having to use Indian Act governance as a result of Canadian law. This is true for many Anishinaabe communities in Canada, for example. In urban contexts, where band governance is often less present, Indigenous peoples organize politically in innovative ways.
In this session, Dr. Damien Lee and Marrissa Mathews, PhD Candidate, discuss Anishinaabe and urban governance systems, and some of the nuances often overlooked in mainstream political discussions.
July 10, 2020
Competency and the Practice of Law; and Implicit Bias v. Microaggression
Date: July 10, 2020
Time: 3:00 PM – 4:30 PM EDT
Provider: San Diego Law Library
Description:
The first part of this program is entitled "Competency and the Practice of Law." This program will explore the impact of substance abuse and mental health issues on the practice of law. We will examine how the rules of professional conduct address these issues, resources offered by the State Bar and common signs of substance abuse and mental health issues and how to respond.
The second part of this program is entitled, "Implicit Bias v. MicroAggression." The program will define the terms implicit bias and microaggression, and describe the empirical research that suggests implicit biases are wide spread, and can coexist with explicitly avowed anti-racist and tolerant attitudes. We will also explore the different types of microaggressions and how they impact the work environment and relationships. Finally, we will discuss strategies to reduce the influence of implicit bias on our decisions and actions.
About the Speakers:
Phoenix Coverly is a solo practitioner in San Diego County working with clients in the areas of family law, mediation, and disability law. Ms. Coverly has a Masters in Special Education and was a profession of Business, Employment and Labor Law for San Diego University of Integrative Studies from 2012-2015.
Alfred Ray English is currently an Assistant Dean at the Sandra Day O'Connor College of Law, Arizona State University. In the past, he has served as a U.S. Air Force Assistant Staff Judge Advocate and law professor and speaks regularly on diversity issues such as implicit bias and inclusion.
Registrants will receive email instructions with a link for joining the webinar.
July 14, 2020
One on One with Steini (Dean of Dalla Lana School of Public Health at the University of Toronto)
Date: July 14, 2020
Time: 1:00 PM – 2:00 PM EDT
Provider: Dalla Lana School of Public Health, University of Toronto
Description:
Join the discussion as Dean Steini Brown and alumnus Andrea Barrack delve into how we could have done better with our COVID-19 response, the inevitable strain on our health system, the disproportionate impact on marginalized groups, the issues around collecting race-based data, and the path forward for brighter days ahead.
Following this conversation, you will have an opportunity to ask Dean Brown your questions.
About the speakers:
Steini Brown is the Dean of the Dalla Lana School of Public Health at the University of Toronto.
He received his undergraduate degree in government from Harvard University and his doctorate from the University of Oxford, where he was a Rhodes Scholar.
Steini is well known for his expertise in evidence informed policy making, health-care quality improvement, and health systems capacity-building and strategy. He also has extensive entrepreneurial and leadership experience in the private and public sectors, including in the Ontario Ministry of Health and Long-term Care. Prior to serving as Dean of the DLSPH, he was Director of the Institute of Health Policy, Management and Evaluation, and while in this role, he led numerous complex initiatives, which his collaborative partnerships with other universities, hospitals, government and international agencies made possible.
Over the past several months, we have been witness again to Steini's outstanding leadership response — in the COVID-19 pandemic. He has worked collaboratively with the Premier and his cabinet on resilience and recovery measures and efforts. Steini, along with many faculty of the Dalla Lana School of Public Health, have played a critical role in the response, and will remain deeply involved with Ontario's strategy. Known as a person who helps clear hurdles, Steini's vast experience with health systems and health policy will be a part of creating a path forward in what we hope will be brighter days ahead.
Andrea Barrack is the Global Head, Sustainability and Corporate Citizenship at TD Bank Group. She has an MHSc in Health Administration, IHPME at the Dalla Lana School of Public Health.
At TD Bank Group, she is the lead champion for Corporate Social Responsibility across the enterprise. Previously, Andrea was the Chief Executive Officer of the Ontario Trillium Foundation, providing strategic and operational leadership to a government agency that distributed over $120 million in public funding to the charitable and not for profit sector. Andrea Barrack worked in healthcare administration for more than a decade, focused on primary health care and community health. She served as the Vice-Chair with the Scarborough Health Network and was appointed to the Ontario Health Board of Directors in 2019. In 2016, she was named in the Women's Executive Network Top 100 Most Powerful Women in the Trendsetter and Trailblazer category.
Ongoing events and series
The Ethics of Black Lives Matter
Provider: Centre for Ethics, University of Toronto
July 8: Black Dignity: The Moral Vocabulary of Black Lives Matter (July 8, 2020, 3:00pm ET)
Description:
The recent racial justice protests represent not only an intensification and broadening of longstanding anti-racist activism. They represent the introduction to mainstream political discourse of a new moral vocabulary, one that unequivocally centers Blackness, transforms how we understand dignity, and orients the virtues to struggle. With reference to the French and US contexts, Norman Ajari and Vincent Lloyd will discuss what is new and what is old in the moral vocabulary of today's racial justice movements.
This is an online event. It will be live streamed on the Centre for Ethics YouTube Channel at 3pm, on Wednesday, July 8. Channel subscribers will receive a notification at the start of the live stream. (For other events in the series, and to subscribe, visit YouTube.com/c/CentreforEthics.)
July 13: Radical Ethics and Black Lives Matter (July 13, 2020, 3-3:30pm ET)
Description:
In this conversation Drs. Charisse Burden-Stelly and Sandy Plácido offer an internationalist and pan-Caribbean perspective on the radical ethics of Black Lives Matter though an analysis of capitalism, imperialism, state violence, and antiblackness. From the police murders of George Floyd, Breonna Taylor, and Rashard Brooks in the United States to the intensification of far-right anti-Haitian violence in the Dominican Republic to the contested elections in Guyana, profound questions are being raised about the relationship of Blackness to both domination and liberation.
The antagonism between Black life and "law and order," of which the brutality and dehumanization of policing is only one manifestation, provides insight into repression as a means of contending with constitutive lack emanating from histories of (neo-)colonialism and imperialism, capitalist exploitation and neoliberal austerity, and their rootedness in processes of racialization and regimes of antiblackness. Plácido and Burden-Stelly consider how this current iteration of uprisings and demands on the state require a disaggregation of "mass mobilization," which is coming from both the left and the right; an interrogation of the peculiar appeal of fascist-like nationalism to populations historically subjected to imperial and colonial domination; and a consideration of the benefits and limitations of "popular front"—that is, ideologically heterogenous—demands for equality and justice. Additionally, the Professors take up the radical ethics of Black lives matter as a heuristic to interrogate state power as a function of ruling class interests, on the one hand, and the potential for people's power to enact meaningful change, on the other hand.
This is an online event. It will be live streamed on the Centre for Ethics YouTube Channel at 3pm, on Monday, July 13. Channel subscribers will receive a notification at the start of the live stream. (For other events in the series, and to subscribe, visit YouTube.com/c/CentreforEthics.)
Charisse Burden-Stelly, Africana Studies & Political Science, Carleton College
Sandy Placido, History, Queens College, City University of New York
July 14: Robyn Maynard TBA (July 14, 2020, 3:00-3:30pm)
CARL Series on Inadmissibility
Provider: Canadian Association of Refugee Lawyers
Description:
CANADIAN ASSOCIATION OF REFUGEE LAWYERS 2020 WEBINAR SERIES – INADMISSIBILITY UNDER THE IRPA
Please join CARL for an exciting series of webinars that examine all aspects of inadmissibility under the IRPA. Webinars will highlight relevant jurisprudence and provide tips on how to effectively prepare and represent clients in fighting inadmissibility allegations.
The series will run every other Thursday at 2PM EST with each webinar lasting 60-90 minutes.
3. JULY 16 – Section 36 (Criminality)
4. JULY 30 – Section 37 (Organized Criminality):
Erica Olmstead – Vancouver
5. AUGUST 13 – Section 38 (Medical):
6. AUGUST 27 – Section 40 (Misrepresentation)
Michael Bossin and Laila Demirdache – Ottawa
7. SEPTEMBER 10 – From Allegation to Adjudication (s.44 referrals, MDRs and admissibility hearings)
Aris Daghighian – Toronto
8. SEPTEMBER 24 – Ministerial Relief:
Prasanna Balasundaram – Toronto
The entire series is $50 for CARL members and $100 for non-members. Unfortunately, due to technical limitations, we cannot offer access to individual webinars. Those who sign up can view the webinars live and will also be able to access the archived recordings and PowerPoint materials through CARL's website.
Why is there any fee? The fee for non-members reflects that, due to COVID-19, CARL is unable to host our national conferences. Our webinar series replaces our conferences as a means through which CARL raises funds for our ongoing advocacy and litigation on behalf of refugees.
Please send your payment by Interac transfer (no password needed) to CARL.webinar.zoom@gmail.com. Don't forget to indicate your full name. The link to register will be sent to you upon payment. If you have any difficulty or any inquiries about your membership, please communicate with CARL Membership Committee: membership@carl-acaadr.ca
To register as a CARL member, or to renew your membership, please visit CARL's web page