Our Network would not be possible without the time and energy of a core group of like-minded junior immigration practitioners. Their response to the community's desire for a non-judgmental and confidential space has directly led to better peer support and the creation of the JRILN.

So, with that said: here's a bit about our awesome directors!
Debbie Rachlis
Debbie Rachlis is a staff lawyer at the HIV & AIDS Legal Clinic of Ontario. She was called to the bar in 2015, and has practiced exclusively in the area of immigration and refugee law. Before she started working at HALCO, Debbie was in private practice. When she is not practicing law, Debbie is getting yelled at by her 3 year old.
Celso Sakuraba
Celso is a law student at RV Law LLP and a licensing candidate in Ontario. He was called to the bar in Brazil in 2010 and holds a Brazilian LLB, a Portuguese LLM, and a Canadian LLM. Celso spends his free time explaining that the Brazilian president has committed genocidal acts by deliberately and systematically boycotting preventative measures against Covid-19.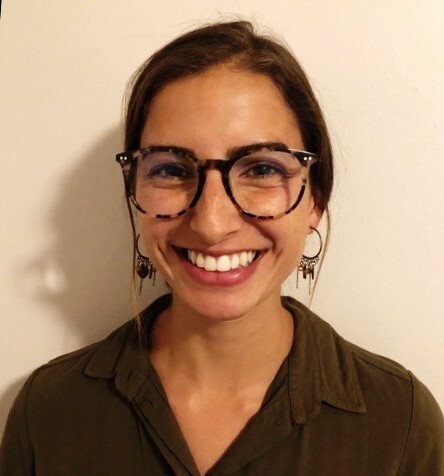 Leila Nasr
Leila is an immigrant to Canada and studies law at the University of British Columbia. She focuses her energy on social justice & public interest issues, and has previously worked with refugees and communities at risk of forced displacement in Palestine. Her dog 'Atlas' says she is queen of the head scratches.
Jenny Rokhline
Jenny is an immigration lawyer and part of Legally Canadian. She is the main driving force behind organizing this conference, and advocate for fellow junior lawyers. Outside of law, Jenny spends her free time with her 9 y.o. who has recently applied for a position at Legally Canadian (his job interview is pending.)
Rebecca Lockwood
Rebecca Lockwood studied her JD at Osgoode Hall and went on to practice immigration and refugee law in Toronto. She has now moved into legal education full time, running her own legal professional development company Grammatika International and teaching as an adjunct instructor at Osgoode Professional Development.
Beyond law, Rebecca is a new mum to a 10 month old baby girl and transitioning back into work.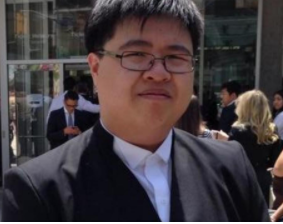 Rui Chen
Rui is an immigration lawyer turned software developer. Founder of Sprintforms, Rui is mainly responsible for the technical, marketing, and logistics of the JRILN Summit. On his spare time, Rui runs his dog's Instagram account – and is sad to concede that his dog has more followers than he does.
---
Alumni
Enbal Singer
Enbal is a recent law school graduate from the University of Toronto where she was involved in refugee rights litigation through the International Human Rights Program and David Asper Centre for Constitutional Rights. She has previously volunteered with the Canadian Council for Refugees and Canadian Association of Refugee Lawyers. She spends her free time on refugee sponsorships and baking bread.
---
Special Shoutouts
The organizers would also like to acknowledge the help of the following individuals as critical to the growth of the network:
If you want to get in touch with any of our executives, please send us a message using our web form.