Debbie Rachlis
Debbie Rachlis is a staff lawyer at the HIV & AIDS Legal Clinic of Ontario. She was called to the bar in 2015, and has practiced exclusively in the area of immigration and refugee law.
Before she started working at HALCO, Debbie was in private practice.
Graciela Flores Mendez
Graciela Flores Méndez was born in Mexico, raised in the United States, and now lives in Canada. As a migrant woman of color, she is forced to navigate borders—real and imaginary—in daily life. Practicing immigration and refugee law is therefore a passion created from personal experiences: Graciela lived in the United States without status since she was 5 years old and was separated from her family for 10 years after entering Canada. She practices law to change oppressive systems and to ensure that others are not subjected to the same injustices she was.
Graciela earned a JD with a social justice option from the University of Ottawa Faculty of Law in 2018 and was called to the Ontario Bar in June 2019. She practices at Jackman & Associates.
Jelena Urosevic
Jelena immigrated to Canada from the former Yugoslavia in 1994. She developed an interest in immigration law and policy at an early age as she observed her mother's experiences as a skilled worker and the experiences of many other immigrants and refugees from her country. She has always been enthusiastic about helping individuals understand the Canadian immigration system and successfully integrate into Canadian society.
Jelena obtained her law degree from Osgoode Hall Law School in 2007 and was called to the Ontario Bar in 2008. She completed the Immigration and Refugee Law Intensive Program in law school, with a placement at the Immigration Appeal Division of the Immigration and Refugee Board. In 2010, Jelena started her immigration law career as Counsel in the Immigration Law Division at the Department of Justice Canada. For over six years, she represented the Minister of Immigration, Refugees and Citizenship and the Minister of Public Safety and Emergency Preparedness in hundreds of immigration, refugee and citizenship cases before the Federal Court of Canada and several cases before the Federal Court of Appeal. Her desire to help individuals understand the Canadian immigration system and the options available to them lead Jelena to leave public service and co-found Rashid Urosevic LLP in 2016. Jelena handles all types of immigration, citizenship and refugee matters, including litigation.
Jenny Rokhline
After completing her own immigration to Canada, Jenny knows all too well how confusing and frustrating the immigration process can become. As such, in her practice she strives to minimize the stress and uncertainty for her clients and ensure that they are provided with all the necessary information to ease the process and safely navigate the complicated web of Canadian immigration.
Jenny holds Bachelor of Arts (B.A.) from Ben-Gurion University of the Negev, Israel. She obtained her Juris Doctor (J.D.) degree from Osgoode Hall Law School and was admitted to practice law in Ontario.
Jenny founded her law firm Legally Canadian in 2015. It is a virtual law office that aims to provide assistance to clients by utilizing the modern technologies. To date, Legally Canadian has three full time lawyers assisting clients exclusively in the area of immigration and refugee law.
During her free time, Jenny enjoys indoor rock climbing. While in no way a maven, she will be happy to tell you more about this sport and give helpful tips about it should you be inclined to ask.
Jessica Chandrashekar
Jessica Chandrashekar is an Immigration and Refugee lawyer based in Toronto.
She obtained her Juris Doctor at Osgoode Hall Law School. Prior to law school, Jessica completed her B.Sc. (honours) and Master of Arts at the University of Toronto. She began her PhD in the Gender, Feminist, and Women's Studies program at York University and continues to work on her dissertation.
Jessica completed her articles at Parkdale Community Legal Services, a legal aid clinic in Toronto. She worked in the areas of immigration, housing, social assistance, and employment law. As a tireless advocate for her clients, she appeared before several Tribunals including the Immigration and Refugee Board, the Landlord and Tenant Board, the Social Benefits Tribunal, and the Criminal Injuries Compensation Board.
Jessica has presented at academic conferences, published her research, and has extensive experience doing migrant justice and solidarity work.
Kevin Wiener
Biography coming soon!
Leo Rayner
Leo Rayner completed his Juris Doctor at Osgoode Hall Law School in 2014 and was called to the Ontario Bar in 2015.
Leo is a trained Criminal Defence lawyer. In his first year of law school he worked as a Criminal Division Leader at Osgoode Law School's Community and Legal Aid Services Programme. Following his second year, he was selected for a competitive summer student position at the North York Crown Attorney's office, assisting with criminal prosecutions. Leo articled for Lockyer Cambell Posner – a top Toronto Criminal Defence law firm – and spent his first year of practice as an associate with Lockyer Campbell Posner and Edward H. Royle and Associates.
Leo is well-versed in oral and written advocacy, and has considerable courtroom experience. As a Criminal Defence lawyer, he conducted numerous bail hearings and trials at the Ontario Court of Justice, and has argued before the Ontario Court of Appeal. He applies the same rigour to his work in Immigration and Refugee law as he did in his past Criminal Defence practice. Meticulous and thorough, Leo will put his skills to work for you in helping you navigate the often-convoluted immigration process.
When not working, Leo can be found swimming laps at a local pool. A competitive swimmer from a young age, he still participates (and often medals) at both provincial and national Masters' swim meets. Having been a swimming coach for the better part of a decade before becoming a lawyer, Leo is just as happy to give advice on your stroke technique as he is to advise you on your case.
Mabel Kyei
Mabel Kyei is a corporate immigration lawyer at Miller Thomson LLP's Toronto office. She works closely with Canadian employers and multinational corporations to provide strategic and innovative advice regarding Canadian immigration matters, cross border workforce planning, and corporate compliance.
Mabel provides immigration due diligence analysis for acquisitions and mergers, collaboratively with corporate, tax and employment law efforts for a variety of industries. She works with employees, legal counsel, Human Resources professionals, and relocation specialists to provide clear guidance on immigration processes and requirements. Her passion for finding creative, practical solutions enables her to confidently help clients be more competitive and manage risk.
Mayoori Malankov
Mayoori Malankov is a member of the Ontario bar and holds a Juris Doctor from the University of Ottawa, as well as a Master of Arts in Socio-Legal Studies from York University. She joined Jared Will & Associates in November 2017 and specializes in refugee protection matters. Mayoori is passionate about community-led struggles for social justice, which directs her work as a lawyer. Beyond lawyering, Mayoori feeds her heart with dance and decadent desserts. She offers services to clients in Tamil and English.
Parveen Sehra
Parveen completed her Juris Doctor at the University of Windsor in 2014. She obtained her Bachelor of Arts Degree with Distinction at the University of British Columbia.

Parveen has worked at several prominent Toronto based immigration firms. She has a wide variety of experience including; business immigration, humanitarian claims, and criminal law. Parveen was an in house lawyer for a multinational legal technology company where she harnessed technology to increase access to our legal system. She later founded her own firm specializing in immigration law. Parveen is actively involved in the Immigration law community through her leadership positions with the Canadian Bar Association.

She is currently a legal advisor at the University of British Columbia.
Rebecca Lockwood
Rebecca Lockwood earned her Juris Doctor at Osgoode Hall Law School in 2014 and was called to Law Society of Ontario in 2015. She completed her Bachelor of Arts at McGill University in 2009.
Rebecca articled under Barbara Jackman then went on to start her own practice in association with Jackman & Associates, specializing in refugee and immigration law. From 2015 to 2017, she ran a cross-border virtual practice between Canada and India.
Since 2012, Rebecca has also worked in the field of legal education, teaching legal skills, refugee law, and constitutional law. She has been an adjunct instructor at Osgoode Hall since 2013. In late 2017, she moved to the UK to take up a full time teaching position as a Senior Lecturer at a law school in Manchester. She also runs her own professional development company Grammatika International.
Rebecca is currently on mat leave with her 10 month old baby girl and transitioning back into work. She is now based in Perth, Australia, launching a branch of Grammatika down under while getting her Australian legal license. She regularly returns to Toronto for work and play and maintains strong ties with the Canadian legal community.
Rebeka Lauks
Rebeka Lauks is an immigration and refugee lawyer at Waldman & Associates in Toronto.
Prior to joining her current firm in 2016, Rebeka worked at the United Nations High Commissioner for Refugees in Honduras through a fellowship offered by Global Affairs Canada and the University of Toronto's International Human Rights Program. She also previously worked at a boutique litigation firm focused on mental health, disability, education, human rights, and Charter rights law.
Rebeka also serves on the Pro Bono Ontario roster for Designated Representatives and on an interdisciplinary working group aimed at establishing best practices guidelines for Designated Representatives."
Sarah Boyd
Biography coming soon!
Tatiana Emanuel
Tatiana is from a family of immigrants, on both sides, and she has always been interested in each person's unique story of coming to Canada. She recognizes that no case is the same, whether one is coming to Canada temporarily or is planning to officially make Canada home. As such, Tatiana endeavours to understand each client's unique goals and background and provide personalized immigration advice and assistance.
Tatiana completed her Juris Doctor (J.D.) from the University of Toronto Faculty of Law, where she also participated in Downtown Legal Services Immigration and Refugee Law Clinic. Through her experience at the Clinic, Tatiana developed her passion for immigration and refugee law. In addition, she gained a deeper understanding of the complex issues involved in preparing refugee claims, humanitarian and compassionate applications, and danger opinions among other files.
Tatiana's first client to be landed as a Canadian Permanent Resident was her own husband, and her first clients to obtain temporary resident permits were her brother's parents-in-law. Being able to help her family with their immigration goals has made Tatiana acutely aware of the significance of the immigration process for individuals and families, and the stress that often accompanies it. She is dedicated to helping each client navigate the process with the same care and attention she would show to her own family.
In her free time, Tatiana enjoys exploring the outdoors, accompanied by her dog Riley whenever possible. When stuck inside on a drearier day, you'll likely find her in the kitchen; trying out a new recipe and attempting to find the perfect wine to pair with it.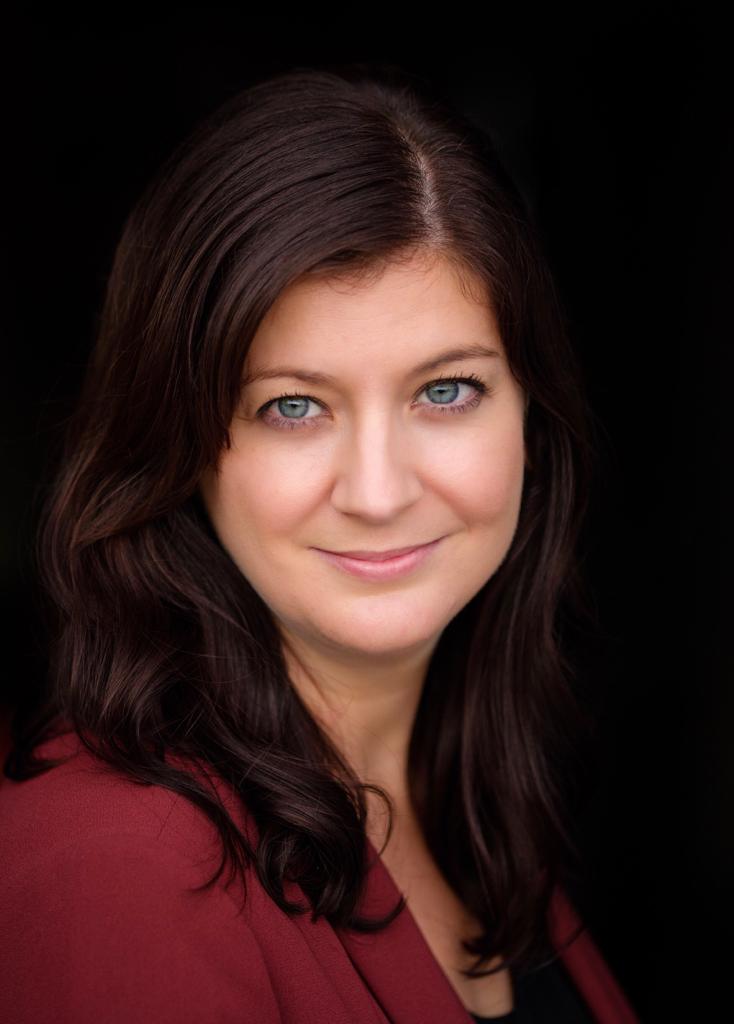 Veronica Wilson
Veronica is an immigration lawyer and the founder of Roots Immigration Law. She has extensive experience offering strategic legal advice and assistance to individuals, families and businesses in all areas of immigration law. Before opening Roots, Veronica worked at a boutique immigration law firm in Toronto, where she led the Canadian permanent residence practice.
Veronica completed her Juris Doctor at the University of Ottawa and is a member of the Law Society of Ontario. Prior to law school, she taught English and lived in South Korea for several years. Her volunteer work with North Korean refugees and human rights advocates inspired her to pursue a career in immigration law with a focus on social justice and inclusivity.
Veronica is currently supporting Talent Beyond Boundaries, a non-profit organization linking companies to international refugee talent and facilitating refugee relocation through economic immigration pathways.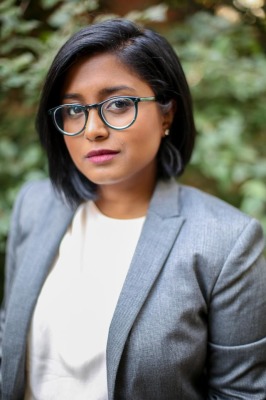 Vino Shanmuganathan
Vino Shanmuganathan is a Toronto-based Immigration and Refugee lawyer.
She graduated with a Masters of Social Work from York University, and a Refugees and Forced Migration graduate certificate, followed by a Juris Doctor degree at the University of Ottawa.
Vino has extensive experience working within low-income immigrant and refugee communities as a mental health counsellor, researcher, and community organizer. Building off this background in the social services, Vino has, more recently, worked at various community legal clinics in Ottawa and Toronto assisting low-income clients with their refugee and immigration matters. Vino completed her articles at the Barbra Schlifer Commemorative Clinic, where she supported clients with lived experiences of violence to navigate legal systems.
As a sole practitioner, she now assists individuals with refugee claims and a variety of refugee and immigration-related matters.